Birth Injury Attorneys in Sacramento
A Birth Should Never Be Taken Lightly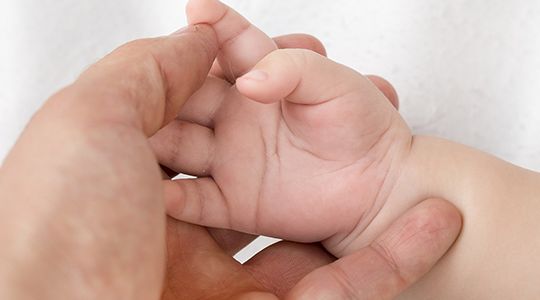 It is estimated that 5 out of every 1000 children born in the United States will suffer some type of birth injury.
While not all of these injuries are caused by medical malpractice, some birth injuries are the direct result of a healthcare provider's mistakes.
If your infant has been harmed by a birth injury, talk with a Sacramento birth injury lawyer about your options. Filing a medical malpractice lawsuit may be one option. At Miller Injury Attorneys located in central California, we can represent infants and their families who have been harmed by medical negligence and resultant birth injuries.
If your loved one was afflicted with a birth injury, call (916) 525-7761 for experienced and aggressive legal representation.
The Standard of Care
We are capable of bringing lawsuits against many different types of healthcare providers and hospitals, including physicians, nurses, midwives, residents, and others who participated in the birth process. If a healthcare provider failed to meet the standard of care in the industry relative to the delivery of the child, he or she may be held responsible for a birth injury. The standard of care is usually described as the degree of care exercised by other doctors in the same or other circumstances.
Our lawyers handle many different types of childbirth injuries, including:
Umbilical cord injuries, depriving the fetus of oxygen
Forceps injuries/vacuum pump injuries
Failure to do a Cesarean section (C – section)
Fractures
Cerebral palsy
Erb's palsy
Facial paralysis

Arbitration of Birth Injury Cases
Many healthcare providers, such as Kaiser Permanente, require cases be resolved through the arbitration process, rather than litigation through the courts. In arbitration of a birth injury case, both sides to a lawsuit meet with an arbitrator.
The participants present facts, issues and legal positions to the arbitrator, who then issues a decision. Arbitration may be binding or nonbinding. In binding arbitration, the parties must adhere to the arbitrator's decision. At Miller Injury Attorneys our attorneys are familiar with arbitration and can guide and represent you through the process.
Trustworthy Birth Injury Representation in Sacramento & El Dorado Hills
You will want a Sacramento birth injury attorney who takes your child's health as seriously as you do. At Miller Injury Attorneys, we do whatever it takes to get our clients what they deserve. Whether this issue can be settled through arbitration, settlement, or going to trial, our team is prepared to do whatever is necessary to hold the proper party responsible for your infant's injury.
Call (916) 525-7761 for a free case evaluation regarding your child's birth injury.