Sacramento Toxic Mold Lawyers
Can You Sue Your Landlord for Mold Exposure?

Absolutely. If you can prove that mold exposure in your apartment or home harmed your health or caused you to incur losses, you may be eligible to sue for damages. Our Sacramento mold exposure attorney can investigate your situation to determine if your landlord can be made responsible for your losses.
There are multiple situations where you could file a mold exposure lawsuit against your landlord:
If you notified your landlord about the presence of mold or a water leak and they failed to fix it
If you have past or future medical expenses from mold exposure
If you've lost work or earn less because of health problems due to mold
If you've paid for attempts to get rid of the mold yourself
If your personal property was damaged by mold
If you've suffered long-term loss in quality of life due to mold exposure
How Does Mold Exposure Happen?
Miller Injury Attorneys are pioneers in the representation of plaintiffs in toxic mold cases. The context in which toxic mold exposure can arise includes:
Landlord-tenant cases
Real estate cases involving sellers
Realtors
Home inspectors and pest inspectors
Questions about the statute of limitations for mold cases? Contact (916) 525-7761 to schedule a free, confidential consultation with our reputable Sacramento mold injury attorneys.
What are the Symptoms of Toxic Mold?
Many experts have confirmed toxic mold is harmful to humans. Stachybotrys (or "black mold") is an especially dangerous type of mold that can cause a broad range of health problems.
Exposure to this mold can cause prolonged symptoms, such as:
Cold and flu-like symptoms
Headaches
Skin rashes
Bloody noses
Pneumonia
Bronchitis
Asthma
Chest pain
Allergies
Joint pain
Liver disorders
Lung damage
Toxic mold poses a serious health risk to those exposed. Exposure to other types of mold, including Aspergillus and Penicillium, can also cause these types of symptoms as well as severe Type I or Type III allergies. If you have become ill due to toxic mold exposure, or have experienced property damage from mold, an attorney can help you discuss possible solutions to your situation. A Sacramento toxic mold lawyer can be invaluable helping you take legal action, holding landlords, contractors, builders, sellers, realtors and other entities responsible for your injuries and damages.
Lawyers at Miller Injury Attorneys are dedicated to serving as effective advocates for Californians suffering from toxic mold exposure. At our central California law offices, we represent a broad range of individuals, including adults, children, and the elderly.
Mold Lawsuit Settlements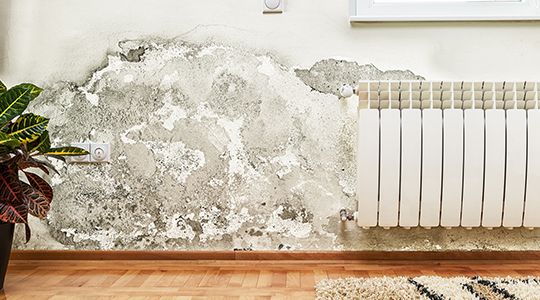 We are recognized for our success in bringing toxic mold cases on behalf of individuals who are injured or damaged by mold.
One particularly notable outcome is a November 2001 jury verdict of $2.7 million for a family of 3 living in a mold-contaminated apartment.
This was the largest verdict in United States history in a case involving personal injuries from toxic mold. In late, 2009, Miller Injury Attorneys obtained an arbitration award valued in excess of $5 million on behalf of individuals who purchase condominiums with undisclosed water damage and mold.
Attorneys at Miller Injury Attorneys have extensive experience representing injured and damage plaintiffs in mold cases including schools, homes, apartments, condominiums and commercial buildings. This legal work has involved the representation of one individual to the simultaneous representation of hundreds of plaintiffs in a single lawsuit.
Statute of Limitations for Mold Cases
If the building in which you reside, whether you own or rent, passes sustained water damage and toxic mold contamination, you need to act quickly as the statute of limitations determines that you only have a certain amount of time to file a claim before losing rights to do so.
How Long Do I Have to File a Mold Claim?
In California the statute of limitations for mold cases is the same as other personal injury cases which is two years. However, exceptions do exist that can change this time frame so it is important you speak to a lawyer immediately in order to preserve your rights.
How to Test For Mold at Home
Mold needs moisture to grow and spread. Such moisture typically comes from defective construction, maintenance and/or repair such as plumbing leaks, window and door leaks, roof leaks, stucco leaks and drainage or grading problems. Mold can develop on water damaged building materials in as few as 24 to 48 hours.
There are two primary ways to test for molds in your home, school or place of business: (1) air testing and (2) "bulk" testing. Air testing by the "viable test method" involves taking air samples by drawing air using a pump and a petri dish. The mold sample sent to a laboratory for analysis.
If, after a certain period of time mold grows on the petri dish, mold is present in the home. Bulk sampling involves many types of tests. Often, mold-laden drywall is removed and placed into a sealed container for analysis in a laboratory. "Tape lift" sampling is also a common type of "bulk" sampling.
How Do You Clean Mold Off Buildings & Materials?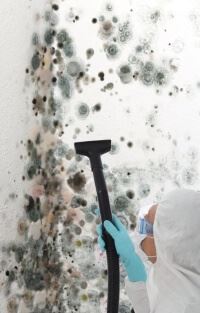 Mold remediation – the process of cleaning mold from buildings and materials – is a complex and expensive process. The source of water leading to the mold growth must be identified and stopped. The extent of the mold damage must be determined, and the area "contained."
Typically, the scope of the remediation necessary to the structure of a home or other building is accomplished by mold testing in the affected building. Thereafter, a "mold remediation protocol" is prepared based on the results of that mold testing.
Under a typical "mold remediation protocol," the impacted area will be "contained" using clear plastic sheeting to create a room within which to work. Remediation workers wearing Tyvek suits, respirators and goggles will then enter the area infested with toxic mold.
They will remove the water-damaged building materials and placed the debris in sealed containers. They then will remove any remaining mold growth. Once this process is completed, the "contained" area is tested again to make sure it was properly cleaned or "remediated." If so, the containment is removed and the affected area rebuilt.
Proper mold remediation calls for the removal of mold-laden building materials, not merely cleaning with bleach, painting over the mold, or use of encapsulates. Accordingly, it can be very expensive. However, the builders or sellers of the property may be held accountable for such costs. Renters living apartments infested by toxic mold have recourse too.
Molds can also contaminate your personal property or belongings. If the contamination is significant, your belongings may need to be thrown away. Occasionally, personal property can be cleaned. Special cleaning procedures are often needed.
Helping Renters Living With Toxic Mold
Owners and managers of rental properties have a legal obligation to maintain and repair their apartments and other buildings they rent, including homes and condominiums. When toxic mold is present in an apartment and a landlord or manager does nothing to repair the damage, it may be necessary to take legal action. The failure of a landlord to properly maintain or repair a rental may result in lawsuits for negligence, breach of contract, breach of the implied warranty of habitability and nuisance.
Water is the necessary ingredient for mold to develop. This water can come from windows, roof, siding or plumbing leaks. If these and leaks are not properly addressed within 24 to 48 hours, molds can develop.
At Miller Injury Attorneys located in central California and serving people throughout the state, we consider all of our clients' options and are familiar with the statute of limitations for mold cases – you may have more options than you think. The best way to discover your options is to talk to our Sacramento toxic mold attorneys directly about your situation. We offer free and confidential consultations at no obligation to you.
People exposed to mold suffer from a wide range of health concerns, including:
Asthma
Respiratory infections
Immune system dysfunctions
Skin rashes
Joint pain
Headaches
Prolonged cold and flu-like symptoms
Severe Type I and Type III allergies and difficulty breathing
If you are a renter affected by toxic mold, taking legal action is important. You may be able to receive a full or partial refund of the rent you paid. You may also receive compensation for the cost of moving, the cost to clean or replace your personal property (i.e. belongings), compensation for your personal injuries including lost wages and medical expenses, and the cost of mold testing. This is important because toxic mold can lead to serious injury.
Living with Toxic Mold in Your Residence
Mold in Construction Defect Cases
Toxic mold can also arise in our construction defect cases. Individuals who own homes or condominiums have the right to bring actions against the builder of those structures if water damage from leaking plumbing, roofs, windows, or other sources which cause mold to develop. You have up to 10 years to sue the builder of your home, despite the one-year written warranty.
Damages include the cost of repairing your residence, the damage to your personal property (i.e. belongings), any moving and relocation expenses and personal injury damages including pain and suffering and wage loss. In addition, depending on the severity of the defect, you may need to disclose the defect and mold (even if these conditions were repaired) to a prospective purchaser of your home when it is sold. This may result in a "diminution in value" on the resale of your residence.
Toxic Mold in Real Estate Nondisclosure Cases
Toxic mold can also arise in our real estate nondisclosure cases. In this regard, undisclosed water intrusion and leaks including plumbing leaks, roof leaks, windows leaks, drainage in grading problems, slab and foundation leaks and exterior stucco or siding leaks can lead to the development of toxic mold.
The damages you can obtain are similar to those referenced above in connection with toxic mold in construction defect cases. However, typically, a real estate expert is required to give an opinion as to the difference in the value received for the residence at the time of its sale and its actual value at the time of the sale given the water damage and mold present. Personal injury damages and personal property damages are also potentially recoverable.
Toxic mold claims in a real estate nondisclosure case can be asserted against the following potential individuals and entities:
The seller(s)
The real estate agent and broker for the seller(s)
The real estate agent and broker for the buyer(s)
The pest inspection company
The home inspection company
Take Action If You Have Been Exposed to Toxic Mold in Sacramento or El Dorado Hills
If you have become ill due to toxic mold exposure in a rental or a property you own, or have experienced damage to your personal property (belongings), talking to a Sacramento toxic mold lawyer about possible solutions can be critical to your future.