John C. Miller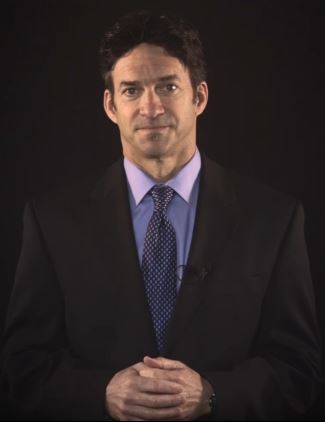 Founder of Miller Injury Attorneys in Sacramento
The founder of Miller Injury Attorneys, John C. Miller, began his career defending insurance companies and their clients (defendants) in lawsuits. He spent approximately 15 years in this role until he decided to do a complete turnaround and act on behalf of injured individuals. For the last 15 years, Mr. Miller has used his intimate knowledge of defense techniques utilized by insurance companies to obtain the maximum compensation which his injured clients rightfully deserve.
Practicing Law for Over 30 Years
Mr. Miller earned his juris doctorate from Loyola Law in 1989, and was quickly admitted into the California Bar that same year. He came out of school with a comprehensive knowledge of personal injury and toxic mold litigation. His understanding of the latter was the contributing factor in some of his most successful cases.
Mold can result in severe health problems, and property owners should be held responsible if they don't take the proper precautions to prevent it. It can often be hard to prove liability and damages in a case involving mold can be difficult, but Mr. Miller has created a successful roadmap for prosecuting these cases, which have led to some of the largest settlements and verdicts in the country, including a $2.7 million jury verdict in Sacramento County for a family of three injured by toxic mold.
For over 15 years, Mr. Miller has been helping the injured get their deserved benefits from tight fisted insurance companies. He uses and expands his familiarity with the law by giving lectures on a variety of legal subjects across the nation, and has published several papers.
Always Ready to Help
Miller Injury Attorneys was created to provide the injured with full service legal assistance. Mr. Miller has focused his practice on personal injury so that he can help victims of almost any injury imaginable. He has become an authority in the field, being nationally recognized in legal journals, radio, and television. If you would like to enlist John Miller's services, call (916) 525-7761 to discuss your case.
Bar Admissions
Education
Loyola Law School, Los Angeles, California
University of California (UCLA), Los Angeles, California
Classes/Seminars
Lecturer, American Conference Institute, The Sterling Education Group, California State Bar Continuing Education
Author, "Action Guides", California State Bar Continuing Education
Professional Associations and Memberships
State Bar of California, Business Law and Litigation Sections, Member
Sacramento County Bar Association, Member
Consumer Lawyers of California, Member
El Dorado County Court, Judge Pro Tem
Sacramento County Superior Court, Judge Pro Tem
Sacramento County, Temporary Small Claims Court Judge
Sacramento County Superior Court, Mediator