Sacramento Wrongful Death Lawyers
We Take Every Case as Seriously as You Do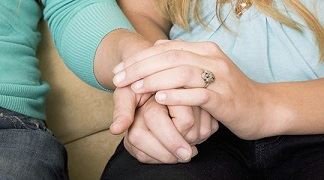 No amount of money can replace the loss of a loved one. In the United States, the only civil remedy available is having a Sacramento wrongful death attorney fight for a monetary settlement or jury award that provides your family with the financial resources to move forward and hopefully provide some closure.
In a wrongful death case, surviving family members – the husband or wife, children, parents and siblings – can recover for loss of companionship and income that would have gone to support the surviving children or spouse. This recovery is especially important for California families with young children who grow up without a parent who should have been there to support and encourage them.
Our staff is always ready to listen to your case and treat it with the respect and care it deserves. Call (916) 525-7761 today.
Finding Closure
At Miller Injury Attorneys we represent the surviving families of people killed in accidents of all kinds. There are people who have lost loved ones in a broad spectrum of fatal accidents, including motor vehicle accidents, truck accidents, accidents caused by dangerous and defective products, slip and fall cases, motorcycle accidents, pedestrian accidents, and bicycle accidents.
At our Central California law firm, we can bring a wrongful death lawsuits against a broad range of individuals, businesses, governmental entities and their employees. We take an in-depth look at the situation and are dedicated to exploring all possible options.
We conduct thorough legal research, visit the scene of the accident, interview witnesses and consult with knowledgeable experts. Wrongful death cases not only involve accidental causes, but also intentional causes such as shootings, including the unjustified killing of others by law enforcement through the use of excessive force.
Act Now. Call
(916) 525-7761

Today!

In California, statutes of limitations set forth limits on the time during which you can file a wrongful death lawsuit. Generally, the statute of limitations to file a wrongful death suit is two years, although in certain circumstances the statute of limitations may differ.

For example, in a suit against a governmental entity, you must first file a "claim" with that entity within six months of the wrongful death. If you wait too long, you may miss your opportunity to seek justice. That is why it is critical to speak with a Sacramento wrongful death lawyer after a fatal accident – even if you are not immediately certain you have a claim.