Sacramento Car Accident Attorney
Let Us Get You Back on the Road Again
As the saying goes: "never drive faster than your guardian angel can fly." It's better to lose one minute in life than to lose life in one minute. As comedian and actor Dudley Moore once said: "the best car safety device is a rear view mirror with a cop in it."
We Handle All Types of Vehicle Accidents in Sacramento and El Dorado Hills
Miller Injury Attorneys represents clients injured in all types of motor vehicle accidents including:
Rear end accidents
Red light accidents
Head on collisions distracted driver accidents
DUI accidents
Have you been injured in an accident? Place your trust in experienced and reliable counsel. Call Miller Injury Attorneys today at (916) 525-7761.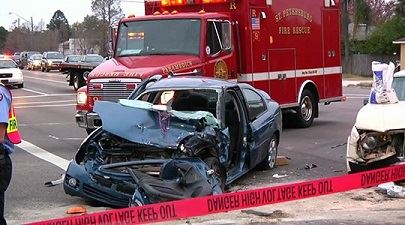 After a vehicle crash, an experience car accident lawyer can help you make the best of a bad situation. Car accidents can happen to anyone, and now it's happened to you.
You were simply minding your own business on the way to work, or to school, or enjoying a weekend ride and out of nowhere, and of no fault of your own, the accident occurred.
You feel frustrated, confused, and you don't know what to do or where to start. The accident may have been caused by a speeding, inattentive driver. As they say, "such chance takers are accident makers."
We know your life has gotten more complicated, and it's easy to feel overwhelmed. Don't worry. We can help. You are not a burden, you have a burden, which by definition is too heavy to carry on your own. We eliminate your stress and do the heavy lifting for you so your life can get back to as normal as possible as quickly as possible.
Who Is Liable After a Car Accident?
The at-fault driver's insurance pays out any necessary damages when the only driver is responsible for an accident. However, most accidents have more than one driver at fault in some way or another. In these cases, California follows a "pure comparative negligence" rule which means that when more than one person is at fault for an accident the court will determine both the amount of compensation the claimant will be awarded as well as the percentage of fault all parties are responsible for.
Once both determined, the amount of fault the plaintiff is found to be responsible for will be reduced from their total compensation amount. For example, if an injury victim is found to be 15% at fault for the accident that led to their injuries their total compensation amount be reduced by 15%.
Can I File A Car Accident Claim After Insurance Pays?
Since most insurance settlements state specifically that the amount agreed upon will be the only compensation the injury victim will receive, once you agree to an amount it's usually difficult to recover any more compensation. If you have already signed an agreement, call our law firm to learn about your options and how our firm can help you today.
What are the Steps to Take After a Car Accident?
Quick action after the car accident is important. Witnesses disappear, memories fade, your injuries change or are not properly documented or treated and physical evidence is lost. Although you may delay the decision to hire a lawyer, the insurance company will not delay contacting you and try to rob you of your case.
Their initial approach will be friendly and appear helpful. They will likely suggest what they call "a quick fair and reasonable settlement." However, the insurance company certainly does not have your interests in mind. There is a reason that insurance companies have the tallest building in nearly every city of the world. It's all about the money for them, and they want to keep theirs.
After you have been involved in a car or truck accident, follow these steps to protect your interests:
Contact the appropriate law enforcement agency, request they respond to the scene of the accident and have them prepare a traffic collision report.
Do not leave the scene of the accident until you have obtained information about the other driver including their names, addresses, phone numbers and auto insurance policy information of the individual involved
Obtain witness information
It is often difficult if not impossible to determine the full nature and extent of your injuries at the scene of an accident. If you think you may have been injured in any way, seek medical treatment immediately. Do not hesitate to call an ambulance if needed.
You should not discuss the collision or your injuries with anyone other than the Police Department, emergency personnel, your doctor and your lawyer. Never submit to a recorded statement requested by an insurance company.
If you have been involved in an auto accident and loss your mobility or the use of a limb or other serious injury, you are facing a life-changing event. However, you're probably focused on the pain, frustration and uncertainty that this event has caused and how you are going to make it through tomorrow, much less the rest of your life. You need to focus on healing from your injuries, not dealing with the stress any personal injury claim or lawsuit! As President Theodore Roosevelt once said: "Believe you can and you're half way there."
What is the Statute of Limitations in California?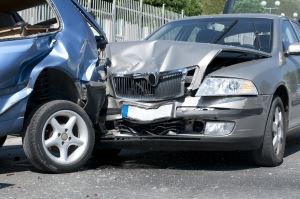 Every state has a different time limit in which an individual can file an injury claim, which is known as a "statute of limitations". In California, you have two years from the date of the accident to file a lawsuit. However, this time period may be as short as 6 month if a government entity is responsible for the accident.
If you are injured in an auto accident you should contact a motor vehicle accident lawyer as soon as possible. You have heard the expression "time heals all wounds", while that may be the case with injuries, it does not apply to a motor vehicle accident lawsuit.
When to Get an Attorney for a Car Accident
After you have been involved in an accident, you may feel overwhelmed and become unsure of how to get compensation for your injuries. Miller Injury Attorneys knows what you are concerned about. We know you want immediate, high quality medical care for your injuries. Our health is often taken for granted and seems so much more valuable when we lose it.
When you partner with our firm, we can help you with the following:
We will help you get the medical care you need, fast, even if you do not have health insurance. We know your past medical bills are in immediate concern, especially if you are not insured. We will stop the collection calls.
We will work with your healthcare providers to reduce their charges. This increases your "net settlement," the money you can put in your pocket. We can even get many of these medical bills paid with the "med pay" portion of your own auto insurance policy.
We understand that serious injury often keeps injured drivers and passengers out of work. We obtain recovery of you lost wages, without using your sick leave or vacation time.
We also understand how such injuries can affect your relationships, daily activities and general enjoyment of life. So we work quickly on your case to resolve it.
If you believe that you have grounds for compensation due to an act of negligence, contact Miller Injury Attorneys to discuss your specific case.
Informative & Responsive Communication
We know you want to understand the process and be informed. We are straight shooters, and we speak English, not legalese. At the beginning of your case, we explain the entire process do you so you know what we are doing and what to expect, every step of the way.
Clients have realistic expectations as to what they can expect and when for use in planning their futures. We ensure you are comfortable with the process, have no misunderstandings, and there are no surprises.
Our Sacramento car accident attorneys are attentive and responsive. You're not just a case number—we promptly respond to all email and telephone messages. Keeping you updated on the status of your case is a priority. We are both in this together, so clear communication is key.
Visit our testimonials page to see what past clients have to say about working with us. ​​​​​
We Know the Law and We Can Help!
The California Vehicle Code has a number of sections that govern the conduct of drivers. If a motor vehicle case proceeds to trial, the jury can be instructed that if the responsible party violated these vehicle code sections, such as Vehicle Code section 22350 ("basic speed law" ) or Section 21804 ("failure to yield right-of-way) it is presumed the responsible person is liable to you. This is called "negligence per se."
Now, when you are most vulnerable, is when you need the services of a solid, experienced, reputable Sacramento car accident lawyer. You need Miller Injury Attorneys.