Personal injury Cases We Handle
We Never Settle for Less Than You Deserve
Headquartered in Central California, Miller Injury Attorneys handles serious personal injury matters for clients throughout the state. We represent people who have experienced life-changing injuries, including burns, head and brain injuries, fractures, amputations, and neck and back injuries. Many of our clients are no longer able to work and have accrued extensive medical bills. With the help of our lawyers, our clients have been able to pay off their bills and obtain financial security for the future.
In a personal injury matter, one who is injured in an accident is generally entitled to be compensated for:
Past and future medical expenses / costs
Past and future wage / income loss
Past and future pain, suffering and emotional distress
To find out what you can earn from a personal injury suit, call (916) 525-7761.
Don't Wait to Speak With an Attorney
After an accident causing personal injuries, it is important to talk with an attorney as soon as possible. Talking to an attorney quickly – before insurance companies or their lawyers are involved – can help protect your interests and preserve critical evidence. Insurance companies are interested in denying or minimizing your claim. Accordingly, it is critical to work with an attorney who understands them.
Cases We Handle
Our firm can help you with the below case types. Backed by over 30 years of experience, Miller Injury Attorneys has the skill and knowledge you need for your personal injury case. Let us fight for you while you focus on the most important thing, recovering from your injuries.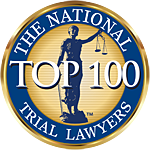 We Have the Experience You Need - Serving Sacramento & El Dorado Hills
At Miller Injury Attorneys, our lawyers have insurance defense experience and background. We used to work for the insurance companies, defending the same type of personal injury cases we now handle. We understand the strategies insurance companies used to limit their potential exposure and reduce your personal injury damages.
Because of our experience working for defendants and their insurance companies in the past, we are better able to represent plaintiffs (our injured clients) because we have significant insight into how insurance companies and their lawyers view and handle personal injury matters.
We offer free consultations and work on contingency fees. For a no-risk, no-obligation personal injury call (916) 525-7761 today!