Sacramento Neck & Back Injury Lawyers
Recovery After a Spine Injury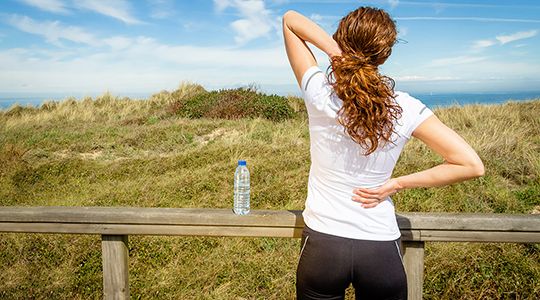 If a member of your family is suffering from a neck or back injury you believe has been caused by the negligence of another person, you do not have to handle these matters alone. Seeking a Sacramento neck and back injury lawyer's advice and assistance is the best way to protect your interests.
At Miller Injury Attorneys we handle all aspects of personal injury litigation on behalf of our clients, including neck and back injuries. That way, the victims of such injuries can focus on the most important thing – getting better and moving forward with their lives. Headquartered in Central California near Sacramento, Miller Injury Attorneys represents people who have been injured in accidents of all kinds.
Typical situations in which our clients have sustained neck or back injuries include:
Injuries caused by whiplash
Call

(916) 525-7761

and tell our Sacramento neck and back injury attorney about the circumstances of your case. We offer free consultations.
Paralysis After a Neck or Back Injury
Any type of injury to the spinal cord can cause paralysis. The paralysis can bepartial or complete. In partial paralysis, the accident victim's motion is limited. They may be able to move their arms, but not their legs (paraplegia). Complete paralysis renders victims immobile. The location of the injury in the neck or back determines the severity of the paralysis. Damage in the neck can cause loss of use of both arms and legs (quadriplegia), while damage lower on the back may cause loss of use of the legs only (paraplegia).
Less Severe Neck & Back Injuries
After an injury to your back or neck, even in a minor vehicle accident or slip and fall, nagging and often life-altering symptoms may persist. Miller Injury Attorneys does not overlook clients with these less severe symptoms and seeks to hold those who cause them responsible.
Learn What the Law Can Do for You
Never put yourself on the hook for someone else's mistake. Our neck and back injury lawyers in Sacramento are always ready to help victims of injury down the right path to recovery.
Call our offices toll free at (916) 525-7761. Initial consultations regarding neck and back injuries are free and confidential.