Real Estate Lawyer in Sacramento
Helping Homeowners with Real Estate Law in California
At Miller Injury Attorneys our lawyers represent purchasers of homes involved in real estate litigation. These cases involve claims against those from whom you purchased your home or condominium, other than the builder. They involve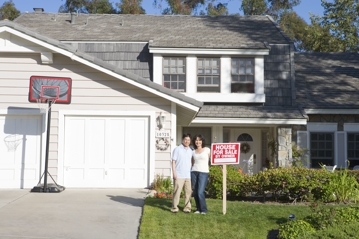 ​ undisclosed defects or problems with the home encountered after you move in.
​
How Can a real estate attorney in Sacramento help Homeowners?
When defects happen in new construction, homeowners can often take action against the builder in a construction defect case. But what about homeowners who bought an older home from a private party, only to later discovered defects? They have options too. Talking with a Sacramento Real Estate attorney is the best way to discover these options.
---
If your property is not up to the standards the law requires, call (916) 525-7761 to schedule a consultation.
---
Who is Responsible for undisclosed conditions?
Sellers and real estate agents and brokers must follow a simple rule: They must disclose known material facts which substantially affect the value or desirability of the property before selling it. Otherwise, purchasers who later discover such undisclosed conditions or defects can take legal action.
The following is a list of potential defendants against whom a real estate nondisclosure case can be brought:
The seller(s)
The real estate agent and broker for the seller(s)
The real estate agent and broker for the buyer(s)
The home inspection company
The pest inspection company
What ARe Material Defects?
Material property defects are generally anything that would affect a buyer's decision to purchase the property at a certain price or on certain terms.
Every state has its own laws on disclosures – and these laws do change – so it is a good idea to talk with an attorney about what should be disclosed and your rights as a purchaser of a residence. Your real estate agent may have some answers, but a lawyer will be able to give you more in-depth information.
There are many different types of defects which may be considered "material," including those listed below. After talking with your attorney, you may decide these should have been disclosed – whether they were a problem in the past or are currently a problem:
Mold
Roof leaks
Window leaks
Termite or insect infestation
Plumbing leaks
The presence of asbestos
The death of someone in the property
Prior repairs
Prior insurance claims
Unpermitted repairs or additions
Neighborhood noise or nuisance problems
Why You Should Consult Miller Injury Attorneys
Most of the real estate lawsuits we handle involve water intrusion/leaks and resultant toxic mold infestation. Our trial lawyers have been recognized for their success in bringing toxic mold cases on behalf of individuals who are injured or damaged by toxic mold.
One notable outcome includes a November 2001 jury verdict of $2.7 million for a family of 3 living in a mold contaminated apartment. This was the largest jury verdict in United States history in a case involving personal injuries from toxic mold.
More recently, and specifically with respect to real estate law, Miller Injury Attorneys obtained an arbitration award valued in excess of $5 million for condominium owners defrauded in the purchase of 24 condominiums. The arbitrator also awarded rescission of the sales contracts for the condominiums.