Landlord & Tenant Dispute Attorney in Sacramento
At Miller Injury Attorneys we represent plaintiffs in the landlord-tenant context. Included in this representation are actions for personal injury and property damage arising out of the failure to maintain or repair the leased premises.
Our eviction attorneys in Sacramento also represent tenants in eviction and unlawful detainer proceedings that have been filed without proper cause or for improper motives, such as retaliation.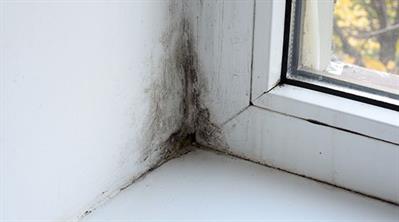 Experience Representing Both Landlords & Tenants
At Miller Injury Attorneys, we represent tenants against landlords, holding them accountable for defective and harmful property conditions. As experienced attorneys, we have previously represented landlords and their insurance companies in this very same type of cases. Accordingly, we know how to handle litigation from both perspectives. This helps us develop strong and effective cases.
When cases do go to trial, we are well prepared to handle them. Our Sacramento landlord-tenant dispute lawyers know the arguments the owners / landlords and their insurance companies and management companies will make, before they even make them.
Toxic Mold Litigation
Miller Injury Attorneys emphasizes the representation of tenants injured or displaced in toxic mold lawsuits. Miller Injury Attorneys' lawyers for landlord tenant disputes have developed a well-known reputation for successful prosecution of such actions and have obtained millions of dollars in settlements and jury verdicts for thousands of individuals affected by toxic mold in their rental properties.
Remedies Available to Tenants
If your landlord breaches the implied warranty of habitability by forcing you to live in defective or harmful property conditions, they may have to reimburse you for some of the rent you paid. In some situations, you may be able to make the necessary repairs and deduct reasonable repair costs from your rent. A landlord can also be liable under a negligence cause of action or a nuisance claim, if the conditions in which you are living substantially affect your use of the property or cause injury or damage.
If your apartment has become severely damaged by conditions including water leaks and/or mold, so as to make it uninhabitable, you may be able to leave the apartment and cancel the lease.
In addition, you may be able to recover the following types of damages:
Personal injury damages
Moving and relocation expenses
A refund of some of the rent paid while living in the property
The cost of cleaning damaged personal property and / or the value of destroyed belongings
Every situation is different. It is a good idea to talk with a lawyer first about poor housing conditions before taking action.
Wrongful Eviction Attorney
The Sacramento wrongful eviction attorneys of Miller Injury Attorneys represent those who have been wrongfully evicted or sustained damages as a result of defective, dangerous or uninhabitable conditions, including toxic mold in their rental properties.
Some apartments and other residential properties are just not fit to live in. Crumbling plaster, leaking windows and roofs, lead-based paint, natural gas leaks, asbestos, carbon monoxide, toxic mold and other poor housing conditions can be hazardous to one's health.
Under the implied warranty of habitability, tenants have the right to live in a leased property that is safe and sanitary. Landlords who provide uninhabitable housing conditions should be held accountable for substandard living situations that put their tenants' health in jeopardy.
How Much Can I Sue a Landlord for Wrongful Eviction?
In a wrongful eviction lawsuit, the outcome will need to be determined through the California Small Claims Court. The maximum amount that may be sued in small claims court is $10,000. A tenant must have clear proof that their landlord was acting in a negligent manner in order to sue.
You may be able to sue your landlord for wrongful eviction in the following situations:
If your rent was not overdue by 14 days
If your landlord did not wait long enough for you to respond to their requests
If your landlord did not have a good reason to think that you were moving out
Our wrongful eviction attorney Sacramento can hold your landlord responsible for improperly repairing or managing their property. If your issue is so severe that the case needs to go to court, we will not hesitate. We have significant experience taking landlord tenant cases to trial.
Hear it from Our Satisfied Clients!
"I contacted John Miller for help after trying to negotiate with two parties that had created a nightmare for me in my home purchase.
From the very initial contact, John was knowledgeable of the different legal aspects involved. John let me know from the start that this could be a long process to resolve. I appreciated John's honesty and that John made no false promises.
John negotiated settlements for me that allowed me to be made "whole".
This was something I could never have been able to do on my own.
I put my trust in John Miller and took all of his advice. I have also had the opportunity to get to know John and found him to be a very caring man, who wants to help people.
I highly recommend him to anyone searching for an attorney to represent them. He was a Godsend to me."
-Barbara
If your landlord is treating you unfairly call (916) 525-7761 to start fighting back.