Sacramento Drunk Driving Accident Lawyer
Find Legal Representation for Your Accident from Miller Injury Attorneys!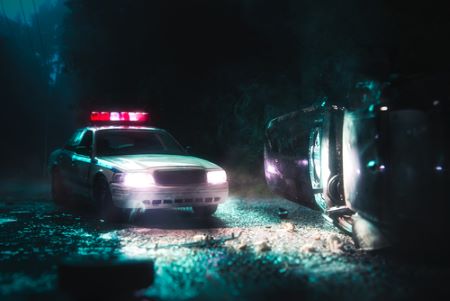 Drunk driving is an ongoing problem in the State of California, as more than 30, 000 people are injured in our state each year. Drunk driving is defined by law as driving with a blood alcohol content (BAC) measured at 0.08% or above.
The law considers that number the maximum legal limit of intoxication, and prohibits anyone from driving under the influence.
At Miller Injury Attorneys, our Sacramento personal injury team is dedicated to helping victims of drunk driving accidents or other forms of negligence find restitution after an accident.
Finding You Compensation for Your Drunk Driving Accident
Drunk drivers will certainly face criminal charges for driving under the influence. While the criminal justice system will handle that aspect to ensure that a drunk driver receives the appropriate penalties, it will not provide for the victims in the matter. This is why our Sacramento car accident lawyers are here to represent those victims of drunk driving accidents and fight for rightful compensation.
Financial compensation may be used to cover the following:
Medical bills
Lost wages due to missing work
Rehabilitation and therapy
Property damage costs
Pain and suffering
To find out if you might be eligible to claim financial compensation for the accident, as well as any injuries that occurred from the incident. Because even at levels of intoxication lower than 0.08%, one's cognitive as well as physical functions can be affected. This means that a driver can make a critical mistake or be negligent even if he or she is slightly intoxicated. This is what leads to serious drunk driving accidents and car accidents as a whole. Miller Injury Attorneys can investigate your accident to discern the facts and find the root of the matter.
We Offer Free Case Consultations
We know how to negotiate on our clients' behalf. We have more than 30 years of legal experience under our belts and fully understand that this can be a drastic and life-changing experience. Should you have any questions about your case and would like to get started as soon as possible, we urge you to reach out to our experienced Sacramento car accident lawyers right away.
Request your free case consultation with Miller Injury Attorneys by calling (916) 525-7761 or filling out our online contact form.