Sacramento Motorcycle Accident Lawyers
Get Help From a Team That Cares About Your Recovery. We Feel Your Pain.
Riding a motorcycle can be an exhilarating experience. While four wheels move the body, two wheels move the soul. Unfortunately, motorcycle accidents are common. Motorcycles do not offer much protection in an accident. Even though California motorcyclists must wear a helmet by law, these alone cannot prevent all injuries.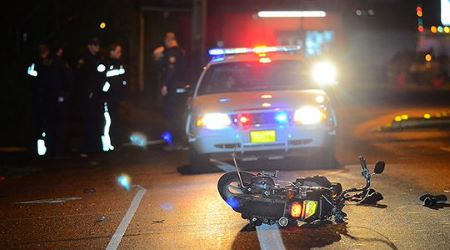 Accidents involving motorcycles can cause serious injuries including:
Fractures
Amputations
Paralysis
Brain injuries
Head injuries
As on avid rider put it: "Asphalt. The world's fastest tattoo remover." Due primarily to the lack of a typical motor vehicle's exterior "shell" protection, per vehicle mile traveled in 2012,motorcyclists were more than 26 times more likely than passenger car occupants to die in motor vehicle accidents and five times more likely to be injured in traffic accidents.
If you have suffered a serious accident on a motorcycle, don't wait to talk with a Sacramento motorcycle accident attorney. Call (916) 525-7761 today.
The Unfair Misconception
There seems to be an unfair belief that all motorcyclists are dangerous drivers and are themselves to blame for motorcycle accidents. If you ride a motorcycle in Sacramento, you need to be aware of this misconception. This unfair prejudice and misconception can prevent motorcyclists from being treated fairly after an accident. Other drivers, and even some police officers, attorneys, and judges might assume that because a motorcycle was involved, the motorcycle driver is at fault.
Therefore, after a motorcycle accident do not get mad or argumentative with anyone at the accident scene, including the driver who caused the accident or the police. In addition, you should never speak with any investigator or insurance company until you first speak to your Sacramento motorcycle accident attorney.
Sacramento Motorcycle Accident Attorney: Full-Service Legal Counsel
When you hire Miller Injury Attorneys after your motorcycle accident, we immediately act to protect all your interests. Being a full service personal injury law firm, we handle everything start to finish to help eliminate the stress caused by your accident and injuries. We get you to the best medical providers, with no upfront costs, who quickly evaluate and treat your injuries.
We immediately contact the insurance company for the other driver and tell them they must now contact us, not you, regarding your accident. We contact and stop the bill collectors, seeking collection of ambulance or emergency room bills. We get these promptly paid either by the other driver's insurance, your own insurance "med pay" coverage, or can negotiate significant bill reductions.
Once you are finished with your medical journey, we obtain copies of all your medical records and bills, wage loss information, and property damage estimates and submit detailed settlement demands on your behalf. While time does in fact heal most injuries, time is not on your side after a motorcycle accident, and you should contact a lawyer immediately to protect your rights.
The Stats
With the rising popularity of motorcycles and the nearly perfect riding climate in California, more and more people are riding motor bikes, at all ages. Unfortunately, from 2003- 2012, motorcycle deaths increased by 33%. Among those increases, the 40 and older age group increased from 46% of motorcyclists killed in 2003 to 56% in 2012. In 2003, the average age of motorcyclists killed in traffic actions was 38 as opposed to 43 in 2012.
What do I do after a motorcycle accident?
You should follow these simple, but important steps after you have been involved in a motorcycle accident:
Remember, it is often difficult if not impossible to determine the full nature and extent of your injuries at the scene of an accident. If you think you may have been injured in any way, call for an ambulance and seek medical treatment immediately.
After immediate health concerns have been addressed, make sure the Highway Patrol or local police are called to the scene. They can take important measurements and photographs as well as interview witnesses that can be important to your case.
Try not to move your motorcycle, unless you are in danger by keeping it where it is (and you are physically capable of moving it). Its position should be documented and photographed by the highway patrol or local law enforcement.
It is important to gather as much information as you can from the scene of the motorcycle accident. You should get witness information. You should also get the name, address, phone number, insurance information, driver's license and vehicle information from any of the other drivers involved in the collision.
If possible, take photos of the accident scene and the damage to your motorcycle (cell phones are good for this purpose). Later, make sure you photograph your injuries.
Call (916) 525-7761 and Let Us Help
Remember, some things take time. Unfortunately, this is true of motorcycle accidents in Sacramento. Stay patient and stay positive. When you enlist the aid of one of our Sacramento motorcycle accident attorneys, we will walk you through your situation and help you on the best path towards recovery.