Sacramento Products Liability Attorneys
Representing People Injured by Dangerous Products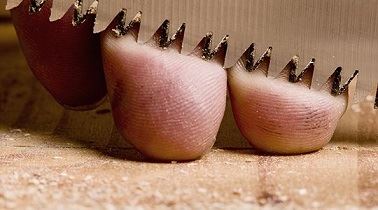 Defectively designed and manufactured products injure, kill, and maim many thousands of people each year. The type of products involved in defective products lawsuits range from small items such as handsaws, to large pieces of manufacturing equipment and automobiles.
In addition, defective medical products, including hip implants and heart stents can cause severe injuries. Further, defective prescription drugs and food products can cause adverse reactions, poisoning and even death. Even mass-produced housing (relative to construction defect cases) can be defective and cause injuries (toxic mold cases caused by water damage).
Responsible parties in a products liability case can be both the designer and manufacturer of the product, as well as each distributor and retailer that came in contact with the product. At Miller Injury Attorneys, we represent plaintiffs injured by dangerous and / or defective products. A product can be defective in many ways, including improper warnings, design defects or manufacturing defects. Headquartered in Central California, our Sacramento products liability lawyers represent clients throughout the state who have been injured by many different types of defective and dangerous products.
If a dangerous item or defective product has injured you or someone you care about, contact Miller Injury Attorneys at (916) 525-7761.
Defective Vehicles & Vehicle Parts.
Many motor vehicle accidents are caused or made worse by tire blowout, defective seat belts, brakes, air bags, or roofs that are not designed to withstand a rollover accident. If someone you care about has been injured or killed in a car or SUV accident, it is a good idea to talk with an attorney about the possibility of a products liability lawsuit.
Dangerous & Defective Machinery.
Dangerous and defective machinery is responsible for many accidents in industrial settings, construction sites, and warehouses. Products liability lawsuits can help hold defendants, including the designer, manufacturer, retailer, and distributor of the product accountable for the harm caused by these accidents.
At Miller Injury Attorneys, we represent people who have suffered life-changing personal injuries such as amputations, burns, and fractures as result of defective and dangerous products. We also represent the surviving families of people killed in accidents in our wrongful death lawsuits.
Products liability lawsuits can relate to many different types of faulty and dangerous machinery including:
Stand-up forklifts
Presses
Industrial equipment
Saws
Landscaping equipment / transfers and augers
Although workers' compensation may be your exclusive remedy for on-the-job accidents, you still might have the option of suing the manufacturer of the defective and/or dangerous equipment used in your occupation. The workers' compensation bar only applies to your employer, not the manufacturer, designer, retailer or distributor of the dangerous and defective product.
Defective Medical Devices & Equipment

The manufacturers of medical devices and equipment and profit greatly from the sale of products of like pacemakers, stents and hip and knee replacements. These manufacturers have a duty to make certain these devices are safe. These companies also have the duty to warn users of the potential risks so doctors and their patients can make informed choices about what devices they rely on.
At Miller Injury Attorneys our Sacramento products liability lawyers are trained to hold manufacturers, designers, distributors and retailers of defective medical equipment accountable for the harm they have caused. At our Central California law firm, we prepare cases for trial from the outset.
Companies have a lot riding on the outcome of a products liability lawsuit and will tenaciously defend any allegations. Although your product liability case may settle before going to trial, our thorough trial preparation helps to protect our clients' interest. In addition, our reputation for trial readiness also helps settle your case out of court. People depend on medical equipment for their lives and health. When this equipment fails or does not work as intended, the effects can be devastating.
Failed medical devices, like the ones listed below, are responsible for serious injuries to and the wrongful death of many people throughout the United States:
Pacemakers
Defibrillators
Implantable cardioverter defibrillators (ICD)
Stents
Hip replacement implants
Defective vaginal mesh implants
Medical devices are created to help the patients who use them – not injure them. To talk to a Sacramento product liability lawyer about defective medical equipment in connection with a product liability lawsuit, contact Miller Injury Attorneys today. You can reach our Sacramento offices by calling toll-free at (916) 525-7761. Initial consultations are free and confidential.
Defective & Dangerous Drugs

Products liability lawsuits can also be brought against the manufacturer, retailer and distributor of defective and dangerous drugs and medications. These medications are designed to help people, but often harm them. Defectively designed and manufactured drugs cause unintended side effects and may not treat the very symptoms they are intended for.
Defectively designed and manufactured drugs include:
Fosamax
Paxil
Crestor
Yaz / Yasmin
---
Hear it from Our Satisfied Clients!
I contacted John Miller for help after trying to negotiate with two parties that had created a nightmare for me in my home purchase. From the very initial contact, John was knowledgeable of the different legal aspects involved. John let me know from the start that this could be a long process to resolve. I appreciated John's honesty and that John made no false promises.
---
Contact Us for Your Product Liability Lawsuit.
If you have been injured by a defective product, immediate action is important. Evidence needs to be preserved, including the product at issue. Contact our Sacramento products liability attorneys for a free consultation. We will answer any questions you have regarding your products liability claim.