Sacramento Broken Bone Attorneys
Helping Victims of Bone Fractures & Other Injuries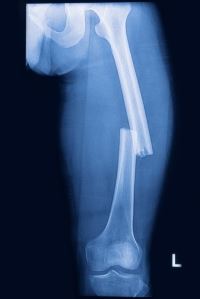 Fractures and muscle strains are some of the most common injuries people experience in accidents. Broken bones can happen even when the impact seemed fairly small. However, these injuries can have long-term implications that go beyond the time it takes for the bone to heal and the cast removed. If you have suffered a fractured or broken bone and believe that injury was the result of another's negligent or reckless act, talk to a lawyer about your options.
The Sacramento attorneys at Miller Injury Attorneys can evaluate your potential case. If you decide to enlist our services, the attorneys at our Central California law firm will work hard to maximize the chances of obtaining a successful result.
We partner with highly qualified medical experts, including orthopedic surgeons, life care experts, and accident reconstructionists. The use of experts helps us to present a persuasive case and can assist in our task to fully convey the suffering you have experienced to juries.
To reach out to our highly competent legal team, call (916) 525-7761.
Long-Term Effects of a Bone Fracture
A bone fracture is painful enough on its own. In some cases, broken bones carry a lasting impact that extends far beyond the initial break. Fractures may not heal correctly. Often, they cause permanent loss of mobility and require multiple surgeries. Further, fractures in joints can lead to long-term "traumatic arthritis."
Bone fractures can cause long-term damage in the following ways:
Infections
Arthritis
Nerve damage
Organ damage
Permanent limp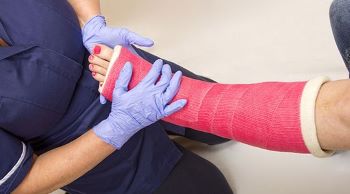 Because the long-term effects of a fracture injury can be so extensive, it is important to get the medical care you need. See a doctor and continue to see a doctor until you are fully healed. Do not settle your personal injury case before you know the full extent of your injuries. Your personal injury lawsuit is your only chance for compensation, and any settlement is final. If you later require additional money you did not anticipate for further medical expenses or lost wages, you may not have any legal recourse.
We Are Prepared to Represent Our Clients After Any Injury
Our Sacramento broken bone injury lawyers have represented clients hurt in car accidents, boat accidents, slip and falls, pedestrian accidents, and more. No matter how the injury occurred, we can help guide you don the best path towards financial and physical recovery.