Boat Accident Attorney in Sacramento
Put 30+ Years of Experienced in Your Corner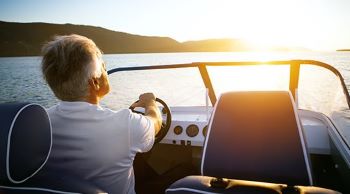 Each year, thousands of boaters use California waters for power boating, sailing, water skiing, swimming, personal watercraft activities and fishing. With increased boat use, however, comes the increased risk of boat and watercraft accidents.
If you have been involved in an accident involving a boat or other personal watercraft, talking to a Sacramento boat accident attorney about your options is the best way to take effective action. A lawyer can prepare solid legal strategies which can help you recover full and fair compensation for your injuries.
Preparing Your Boat or Watercraft Accident Case for​ Trial.
At Miller Injury Attorneys, we begin preparing for trial from the moment we accept your case. We may visit the scene of the accident, investigate damaged boats, interview witnesses and consult with marine experts. We also research applicable state and federal maritime laws.
While your boat or personal watercraft accident may settle before reaching the courtroom, we only advise our clients to accept a settlement when the amount is fair and adequate to cover your damages and injuries. If better results are likely to be achieved in the courtroom, we will not hesitate to present your case to a judge or jury.
Drownings, Near Drownings & Water-related Injuries.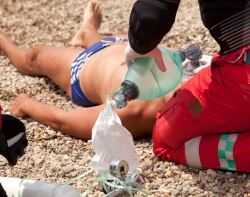 In addition to the Pacific Coastline, California is home to numerous lakes and rivers, including:
Folsom Lake
Lake Tahoe
The American River
The Sacramento River
Californians take advantage of their proximity to water. They participate in water skiing, swimming, boating and a wide variety of other water-related activities. And it's not just natural bodies of water. Many Californians own pools or use private or community pools.
Unfortunately, with increased water use comes the increased risk of personal injury, including drownings. Many adults and children each year are killed in drownings or severely injured in near drownings. Even when a lifeguard is on duty, unsafe pool or beach conditions can be deadly.
Get a Team That Will Fight for You
At Miller Injury Attorneys our Sacramento drowning accident attorneys believe that pool owners and operators should be held responsible for water-related injuries and drownings. Our team of experienced lawyers will use in-depth knowledge and thorough trial preparation to help our clients maximize settlements and jury verdicts in drownings or near drowning cases.