Bad Faith Insurance Lawyer in Sacramento
Don't Let Insurance Companies Mistreat You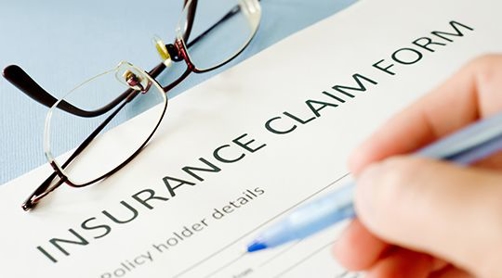 Insurers often act in "bad faith" when they deny, delay or under-evaluate claims. As Sacramento bad faith insurance attorneys with years of experience, we are well qualified to represent individuals and businesses in these insurance disputes.
In every policy of insurance, there is an "implied covenant of good faith and fair dealing." A breach of this implied covenant is commonly known as "bad faith."
The following are examples of "bad faith" insurance:
Refusing to pay the full amount due to the beneficent
Delaying payment
Using loopholes to deny payment
Attempting to confuse the beneficiary with complicated language
At Miller Injury Attorneys, much of our insurance bad faith representation relates to water damage and toxic mold claims. Homeowners' policies often exclude coverage for mold, while providing coverage for water damage. When water damage occurs, insurance companies often wait until mold begins to grow – often as quickly as 48 hours – to deny the claim.
If you are not being treated right by an insurance company call (916) 525-7761 for help from dedicated and aggressive attorneys.
Our Insurance Defense Experience & Perspective
As attorneys with past experience working with and for the insurance industry, we understand the strategies insurance companies use to minimize cost and maximize profits – often at our clients' expense.
Because we have handled cases from both perspectives, we are better able to see each side's strengths and weaknesses. We develop insurance bad faith case strategies that take these strengths and weaknesses into account.
We represent businesses and individuals facing insurance bad faith litigation related to many different types of insurance including:
Health insurance
Life insurance
Disability insurance
Homeowners insurance
Renters insurance
Liability
Liability for insurance bad faith is just not based on a denial of the claim, but can also include delays in making payments, unreasonable investigations, paying less than the full amount owed, taking unreasonable coverage positions, and focusing on exclusions in the policy instead of the coverages afforded. Under California law, insurance policy provisions affording coverage are broadly and liberally interpreted in favor of insurance coverage. On the other hand, insurance policy exclusions are interpreted narrowly and in a limited fashion.
Call Us to Keep Your Insurance Company Honest
If you have had an insurance claim wrongly denied – if you believe your insurer is under evaluating or a delaying your insurance claim – a letter from a Sacramento insurance bad faith lawyer may be just what your insurer needs to begin treating you fairly.
Don't let insurance companies deny you the benefits you deserve. Call (916) 525-7761 to discuss your case during a free consultation today..