Brain Injury Attorney in Sacramento
Representing Victims of Head Injuries in California​
The attorneys at Miller Injury Attorneys represent the victims of head and brain injuries in personal injury litigation. As advocates who have past experience in insurance defense work, we are able to take strategies usually used by insurance companies in head and brain injury cases and build strong catastrophic injury cases for our clients around those strategies.
Symptoms of a Head or Brain Injury
Symptoms of a head or brain injury can vary depending on several factors, like the severity and angle of traumatic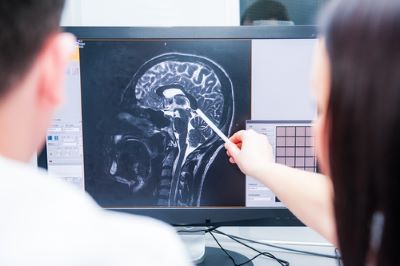 ​ impact to the head. Brain injury symptoms can range from minor inconveniences on a person's life, to completely limiting function or interaction.
Symptoms can include:
Dizziness
Confusion
Excessive sleepiness / disturbed sleep
Emotional outbursts
Pain in other body parts
Severe headache
Loss of acquired skills
Vomiting
Loss of consciousness
Coma
Impaired memory / memory loss
Generally, symptoms of a traumatic brain injury (TBI) should lessen as the brain heals, but this takes time. Some symptoms are permanent. Sometimes the symptoms actually worsen because of the patient's inability to adapt to changes in the brain, including brain swelling. Psychological problems, like depression and anxiety, can occur. Many head and brain injury victims' lives are never the same.
For help from experienced Sacramento brain injury lawyers call (916) 525-7761.
Detecting a Brain Injury
While a head injury is often the first injury to occur in an accident, it can be the last to be diagnosed. For example, in a motor vehicle accident, often the brain is injured when the brain strikes the inside front or rear of the skull immediately after the impact of the vehicles. Sometimes, symptoms of a brain injury do not become apparent for weeks – or even months – after an accident.
Even then, extensive testing may be needed to determine the full scope of the injury. Patients often work with neurologists and are subject to MRIs and CAT scans, electroencephalograms (EEGs), SPECT scans, PET scans, and other studies. These tests can be very expensive.
Calculating the Value of a Head Injury or Brain Injury
At Miller Injury Attorneys, clients often ask us how much their cases are worth. Your case value depends on many factors. To determine its value, we often conduct an extensive review of your injuries and losses, including your medical expenses and wage loss. Our lawyers also consult with life care planners and other experts. These experts may testify at trial about your economic situation after a brain injury, and the home care, nursing care and support you or your loved one may need to make life as normal as possible.
Can You Fully Recover from a Traumatic Brain Injury?
Recovering from a brain injury depends largely on the severity of the injury you sustained. Those who suffer a mild traumatic brain injury typically recover within a few months, although there are many variables that can change this timeline. Recovering from a more serious injury can take longer and can raise the chances you will need some form of medical intervention as part of the recovery process such as speech therapy or physical therapy.
Consult With a Professional About Your Injury. Call
(916) 525-7761

.

Our Sacramento brain injury attorneys work on contingency fees. This means we will not charge you any fees unless your case yields financial restitution, in which case we will take our fee from a percentage of your winnings. This allows clients to pursue their cases without ever worrying about how they'll afford the legal fees.