Sacramento RV Accident Lawyers
Recreational Vehicle and ATV Wrecks in Sacramento & El Dorado Hills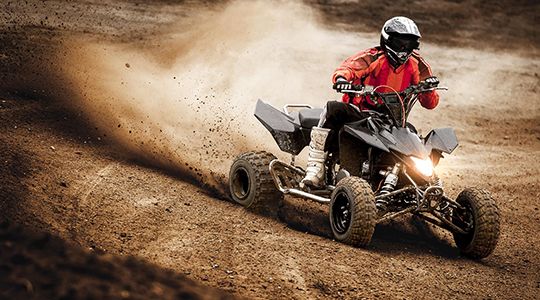 At Miller Injury Attorneys we understand the varied emotions a client can experience after a recreation vehicle or all-terrain vehicle accident. Whether they are angry with a negligent driver or morning the loss of a loved one, we offer a full spectrum of legal representation.
Headquartered in Central California, the Sacramento RV accident attorneys at Miller Injury Attorneys represent clients throughout the state. When you face a legal trouble, we respond promptly and take immediate action. According to the most recent United States government statistics, ATV accidents lead to over 150,000 emergency room visits a year. While many people use ATVs for recreation, they are serious machines and can cause serious injuries and death. Injuries include lost limbs and amputations, scars and disfigurement, brain and head injuries, as well as neck and back injuries.
If you have suffered an injury from an RV or ATV accident call (916) 525-7761 for a free consultation with experienced legal professionals.
We Are Prepared for Trial
When litigating a recreational vehicle (RV) or ATV accident case, the best results are achieved by lawyers are prepared extensively for trial. Even if the case settles before ever reaching the courtroom, if lawyers are sufficiently prepared, the settlement is far more likely to produce full compensation for your injuries. Our attorneys have spent their careers handling both plaintiffs and defense representation.
Because we know both sides of a case, we have a unique perspective as plaintiff's attorneys. We can locate the other side weaknesses and can develop a case strategy which maximizes results. We handle all aspects of your recreational vehicle case, from the moment we take it until we reach a resolution. If needed, we will conduct in-depth discovery and legal research. When necessary, we partner with highly regarded experts.
Reach Out to Counsel That Cares About You
If you have been injured by a recreational vehicle or all-terrain vehicle or are the surviving family member of someone who has been killed, talking to a Sacramento RC accident lawyer is the best way to learn about your legal options. At Miller Injury Attorneys our attorneys offer free confidential consultations. Together, we can develop a plan for protecting your interests and maximizing recovery.